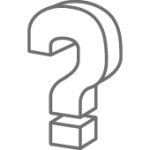 In today's economic climate, hospitals are under increasing pressure to reduce costs without sacrificing quality.
An Evolving Healthcare Economy
The U.S. orthopedic implant market is a roughly $20 billion industry dominated by five major device companies that control more than 90 percent of the market. These vendors have long held close relationships with many surgeons.
Today, however, changes in the healthcare economy are creating additional decision-makers and different buying criteria. These dynamics are pushing device manufacturers to alter their sales, marketing and even product development strategies to target cost-conscious hospital executives, as well as physicians.
Implant PartnersTM helps all healthcare stakeholders maintain clinical success while eliminating the excess currently endemic in the industry. We enable clinical, operational and economic alignment through a breakthrough business model that empowers hospital personnel to take back control of key processes. Working as a trusted partner, we help hospitals and surgeons design, implement and operate paradigm-changing implant management solutions.
The Challenge: Taking Control of Spiraling Costs
In today's economic climate, hospitals are under increasing pressure to reduce costs without sacrificing quality. Budgets are already stretched with the increased costs of borrowing, fixed expenses, uncompensated care and cuts to state and federal budgets. Additionally, hospitals are faced with a variety of other major cost challenges, including:
Supply Chain Excess
Physician Preference Items (PPIs) can account for more than half of total supply expenditures. These devices often have hidden costs—such as sales rep fees, instrumentation fees and labor costs—packaged in the price of the implant.
Demand for New Technologies and Treatments
Longer life spans, rising rates of chronic disease, increasing consumerism and manufacturers' desire to protect sales prices are all fueling demand for new treatments. As a result, the market is saturated with new devices, procedures and drugs that typically are more expensive, yet may not offer any better outcomes than previously-proven technology.
Consolidation
In the era of value-based care models, hospitals are being forced to bring costs down farther and faster than ever before. This pressure is driving the trend toward market consolidation—whether through mergers, acquisitions or strategic partnerships—and heating up the competitive landscape among hospitals and health systems.
Disruptive Arrangements
Hospitals and health systems can no longer afford to do business the same old way:
Surgeons today must consider the cost-benefit and effectiveness of their chosen implant devices, instruments and procedures.
Hospitals need to negotiate with payers on new value-based reimbursement models—rather than "cost-plus"—and redesign their incentive programs to encourage standardization and efficiency.
With costs escalating so rapidly, the industry is quickly shifting from a fee-for-service model to one that pays for clinical performance and efficiency through:
Value-based purchasing
Shared savings
Physician fee reductions
Bundled payments
In this new economy, hospitals and physicians need to demonstrate they're aligning their individual and collective goals to improve patient outcomes, reduce costs and provide more value for each dollar spent.
To help, many are turning to new business models that challenge the status quo, allowing them to share in savings and take ownership of supply chain management.

The Solution: Take Back the OR
One area where it's possible to reduce costs without sacrificing quality is the operating room (OR). The implant technology partner that surgeons choose greatly impacts a hospital's ability to deliver quality care while managing expenses. However, success requires the clinical, financial and operational alignment of hospitals and surgeons.
Implant Partners has helped numerous hospitals do exactly that. Our unique process changes organizational culture by engaging surgeons, so that their actions, values and incentives are aligned with the hospital.
The result: A reduction of implant costs by 40 to 70 percent, enabling hospitals to take charge of their budgets and procurement processes.